僕は、食べるのが大好きで、日本にいるときは食べログのプレミアムサービスの会員になって、いつもお店を探していました(夜寝る前に数時間とか…)。行きたいお店を保存し続けた結果、今日本には382件行きたいお店があります笑。行ったお店は保存解除しています…
I love eating. When I was in Japan, I subscribed to a food app similar to Yelp and looked for restaurants and bars all the time (especially for a couple of hours before falling asleep at night). I kept saving the restaurants and bars that I would like to go to on the app, now I have 382 restaurants and bars saved on the app. I unsaved the restaurants and bars that I have already visited…
ロンドンではYelpという海外版食べログのようなアプリを使っていて、ロンドンには79店舗行きたいお店があります。Google Mapも使っていて、僕のGoogle マップは緑の旗だらけです。
I'm using Yelp in London. I have 79 restaurants and bars that I would like to go to at the moment. I'm also using Google Maps to look for restaurants and bars. My Google Maps has many green flags.
結構いろいろなお店に食べに行っていると思うのですが、中でも僕が食べログで見つけた大好きなお店は、早稲田にある汐見という手打ち蕎麦のお店です。お店には、テーブル席とカウンター席があり、半個室もあります。コースを頼むと、旬の野菜、お魚、お肉の素材の味が最大限に引き出された料理が、次々と出てきます。
I believe I have been to many restaurants and bars. One of my most favorite restaurants in Japan is Shiomi, a handmade soba noodle restaurant in Tokyo. The restaurant has table seats and counter seats. They have some semi-private tables as well. If you order a course meal, they will serve you dishes made of seasonal fresh vegetables, fish, and meat.
その時々でお料理の内容は変わると思いますが、夏はウニとズワイガニのあんかけ。
Since they prepare seasonal ingredients, their dishes change all the time. In summer, I had crab and sea urchin.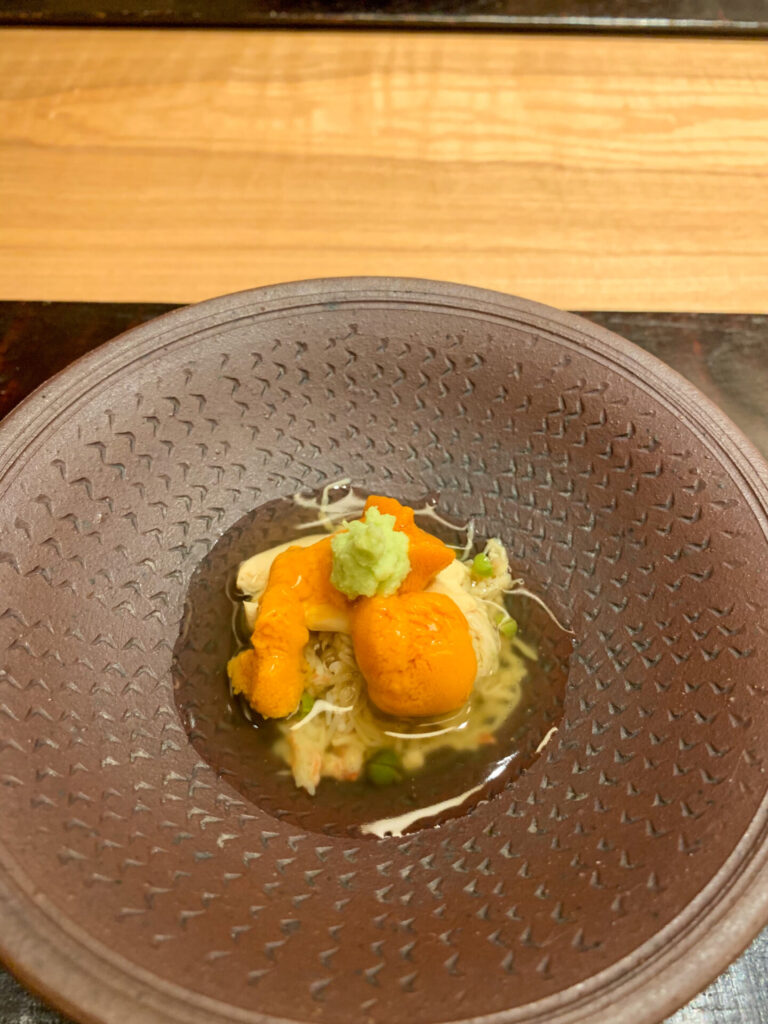 爽やかな盛り付けのお刺身。
Assorted sashimi with a beautiful summery presentation.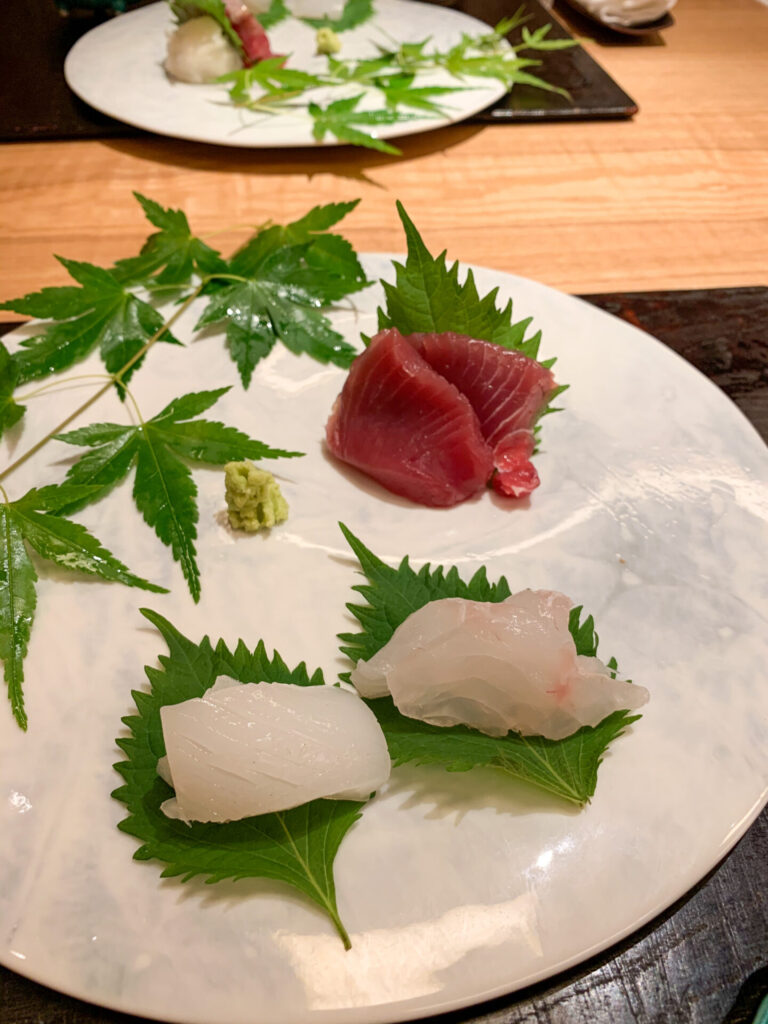 夏野菜の天ぷら。
Summer fresh vegetable tempura.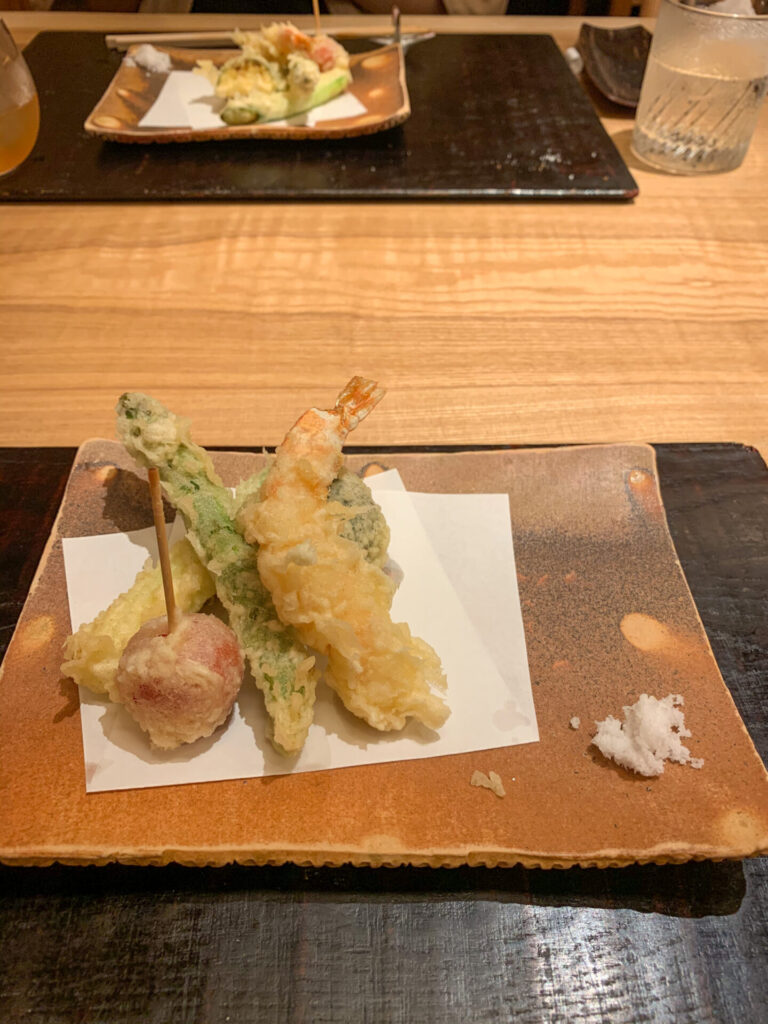 すだち蕎麦(お蕎麦は複数種類があり選べました)。
Soba noodle with citrus sudachi (there were some other soba noodles I could choose).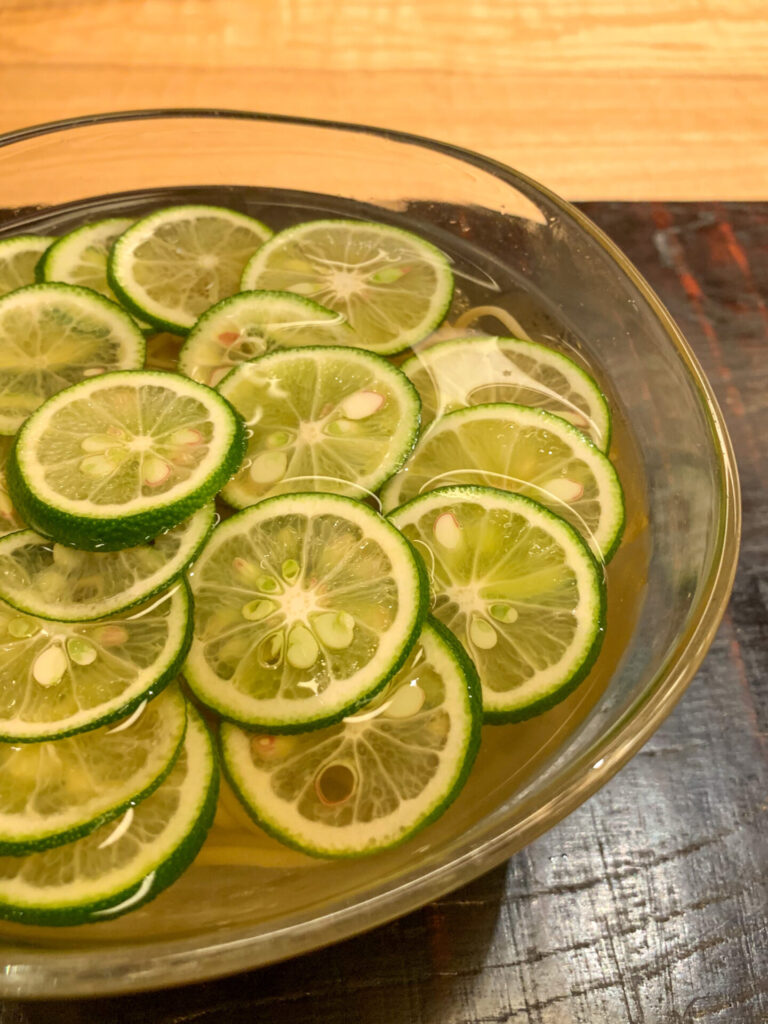 デザートも清涼感がありますよね。香ばしい蕎麦の実がのったババロアがとてもおいしいです。
Desserts were also presented with a summery feeling. Bavarois topped with roasted buckwheat seed was very tasty.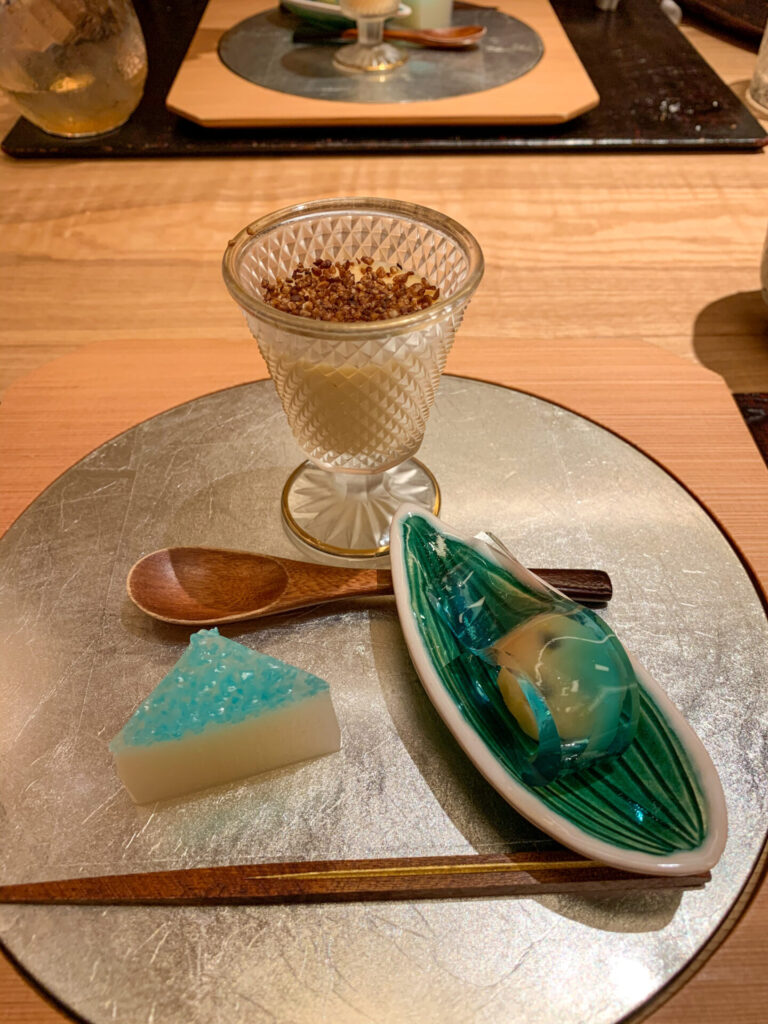 他にもお料理が出てきました。
There were some other dishes for the course.
冬は、ホクホクの筍。確か、藁で包み焼きにしたとおっしゃっていた気がします。
Roasted bamboo shoot for a winter course meal. If I remember it correctly, it was roasted with straw.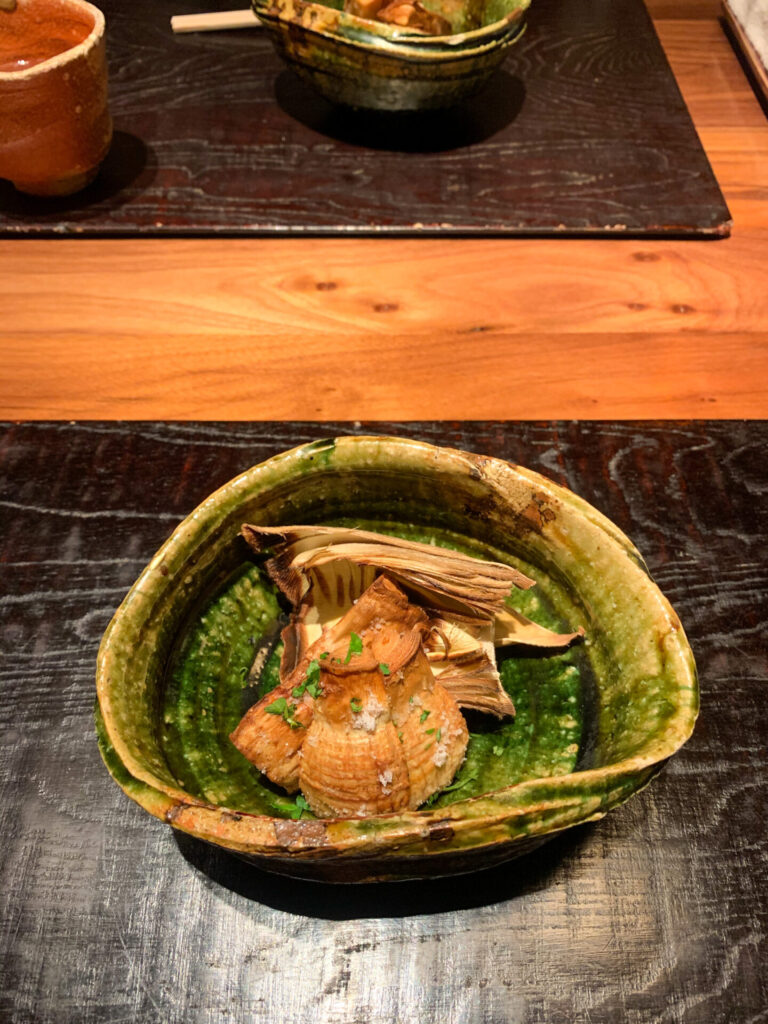 お刺身の盛り合わせ。帆立は少し炙ってあって、旨味が増していました。
Assorted sashimi. The surface of scallop sashimi was grilled to draw out more taste.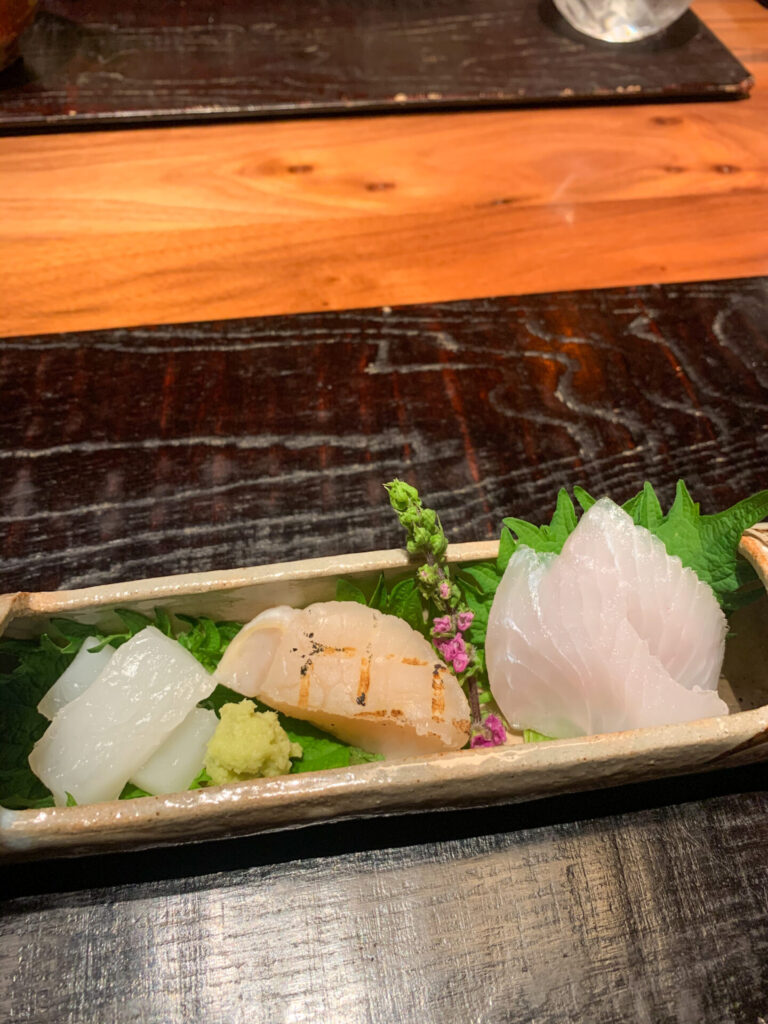 天ぷらの盛り合わせ。
Assorted tempura.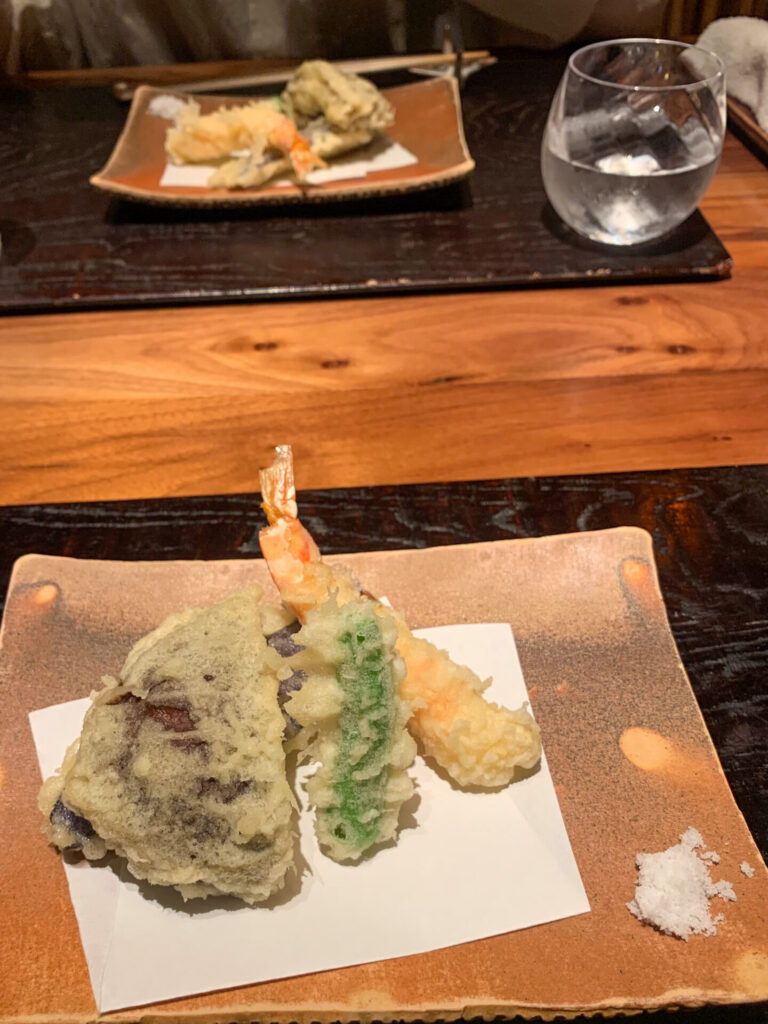 お肉が入ったつけ蕎麦。
Dipping soba noodle with pork.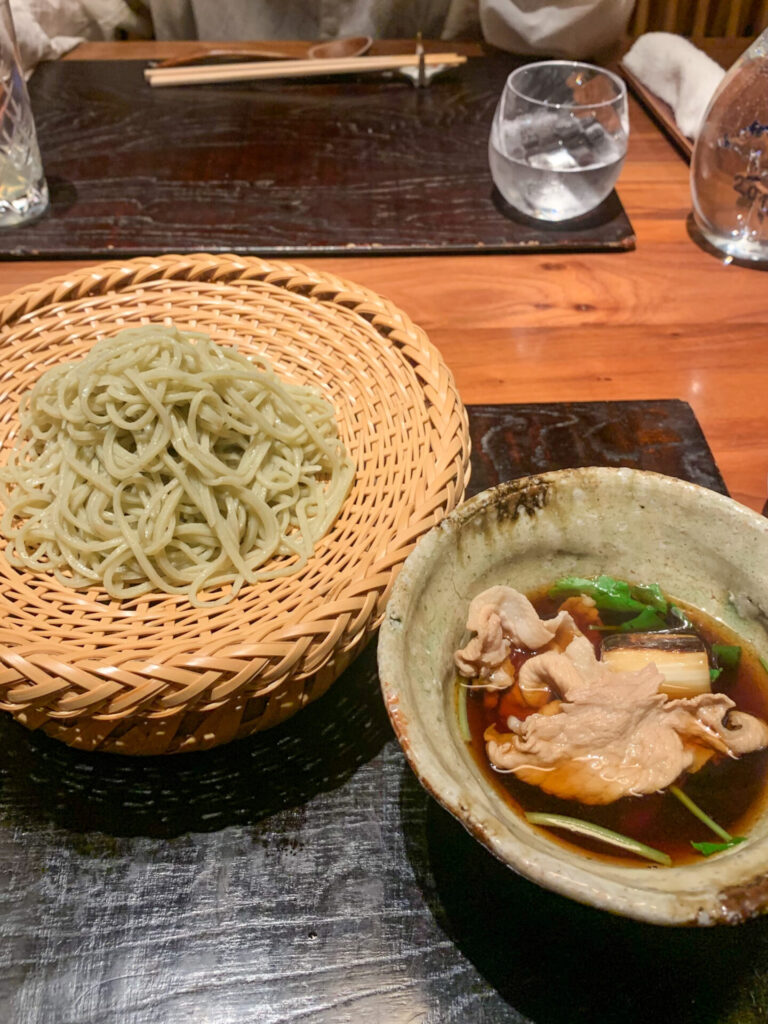 大好きなババロアと、見て、みかんの大福。みかんがとっても甘くておいしかったです。
Delicious bavarois and look at the mandarin orange daifuku. It was very tasty and sweet.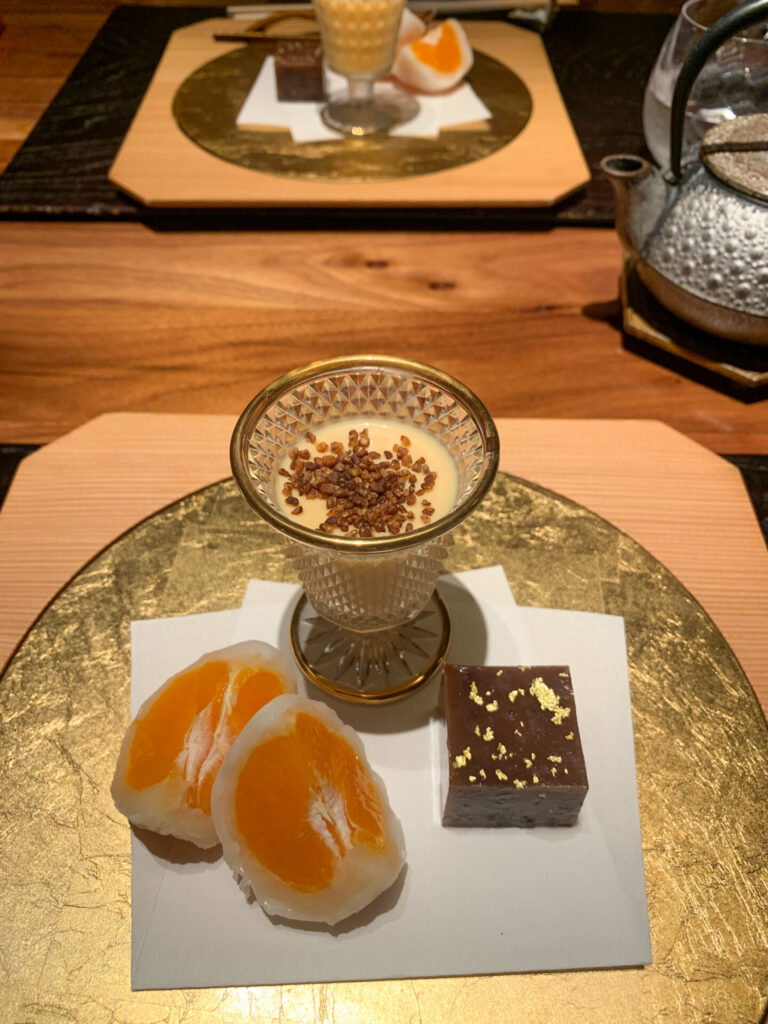 春は、はまぐりのお吸い物。
For spring, I had clam soup.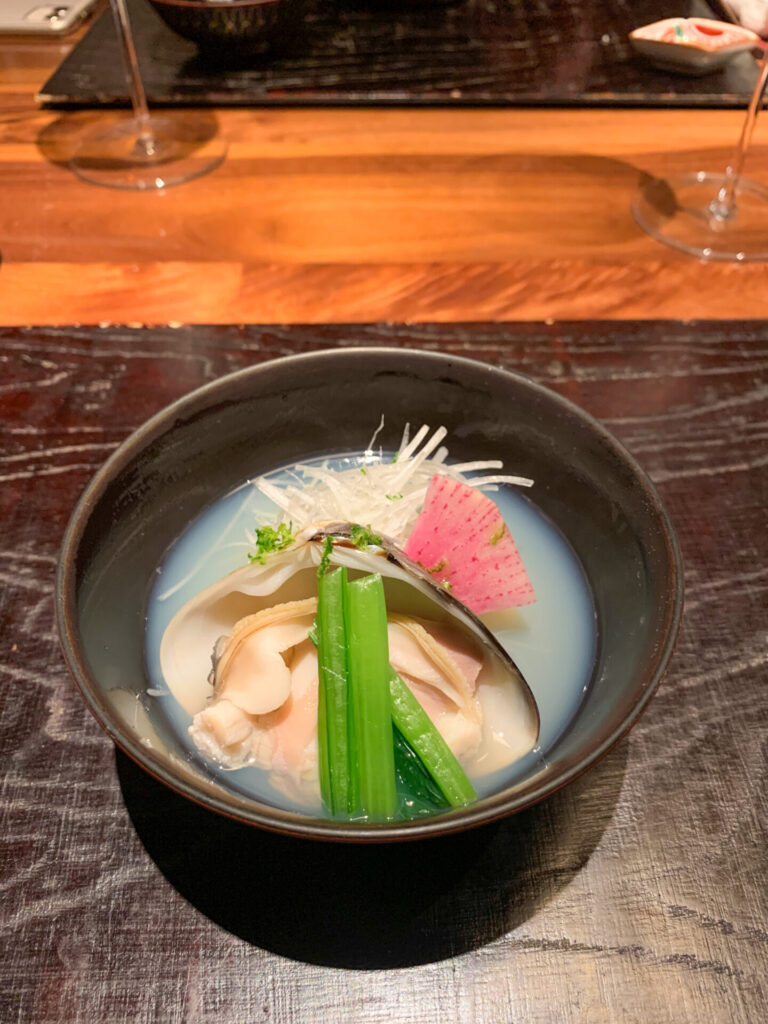 焼いたお魚。
Then grilled fish.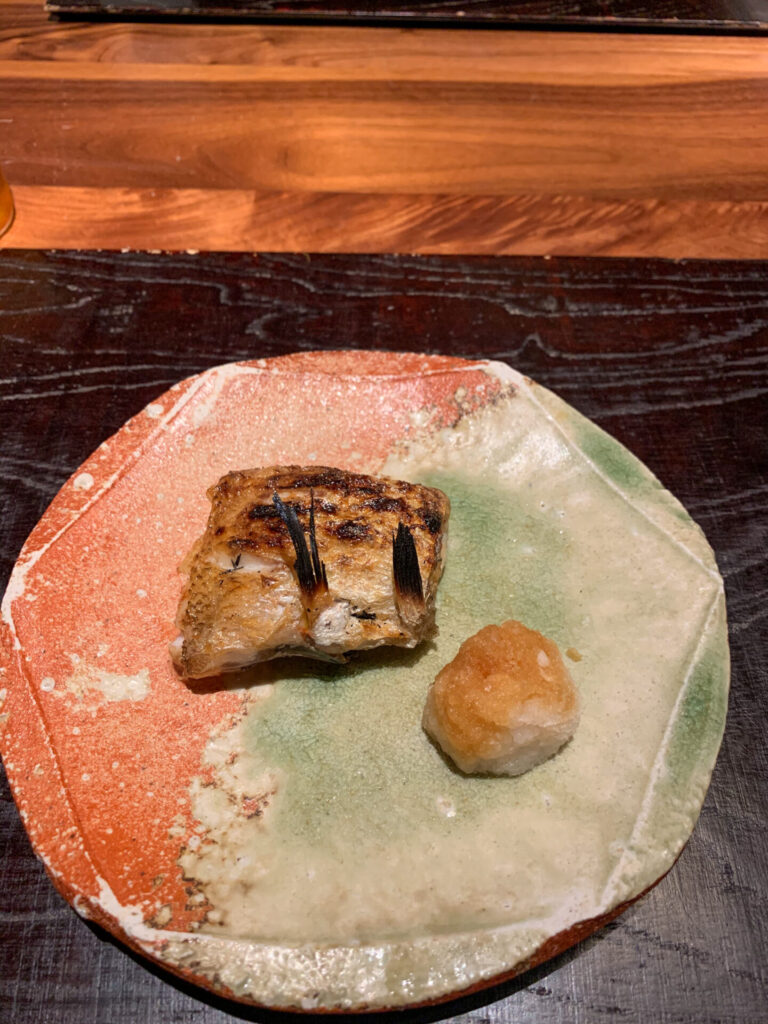 イカのお寿司。
Tasty squid sushi.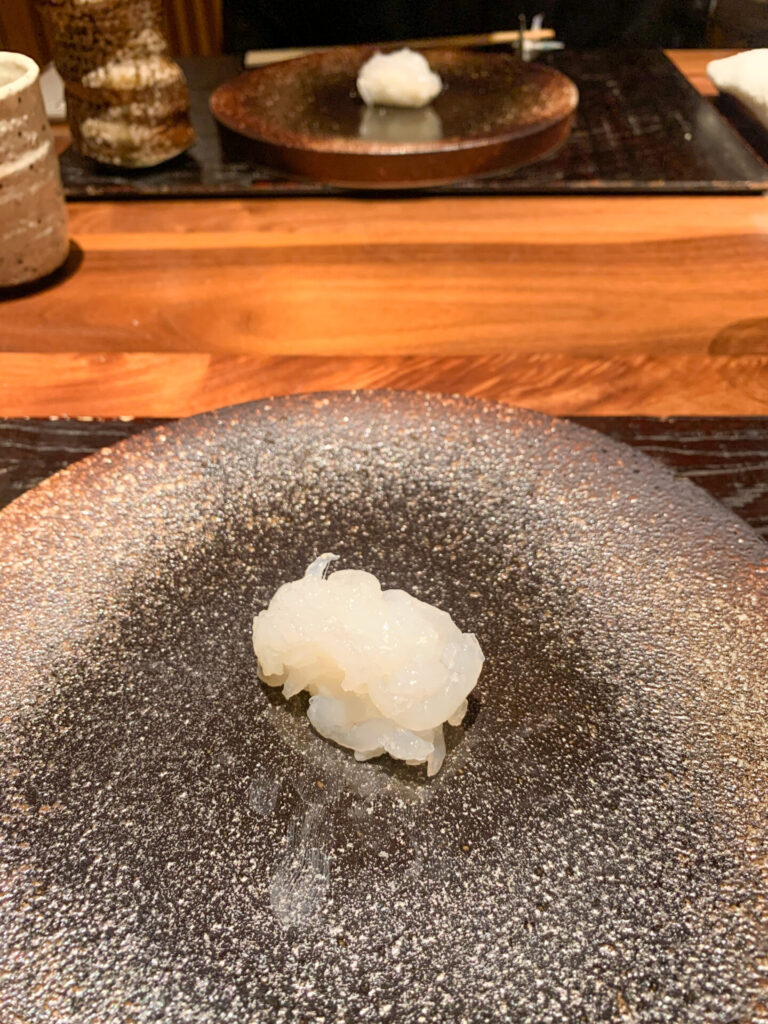 旬の天ぷらの盛り合わせ。
Assorted seasonal tempura.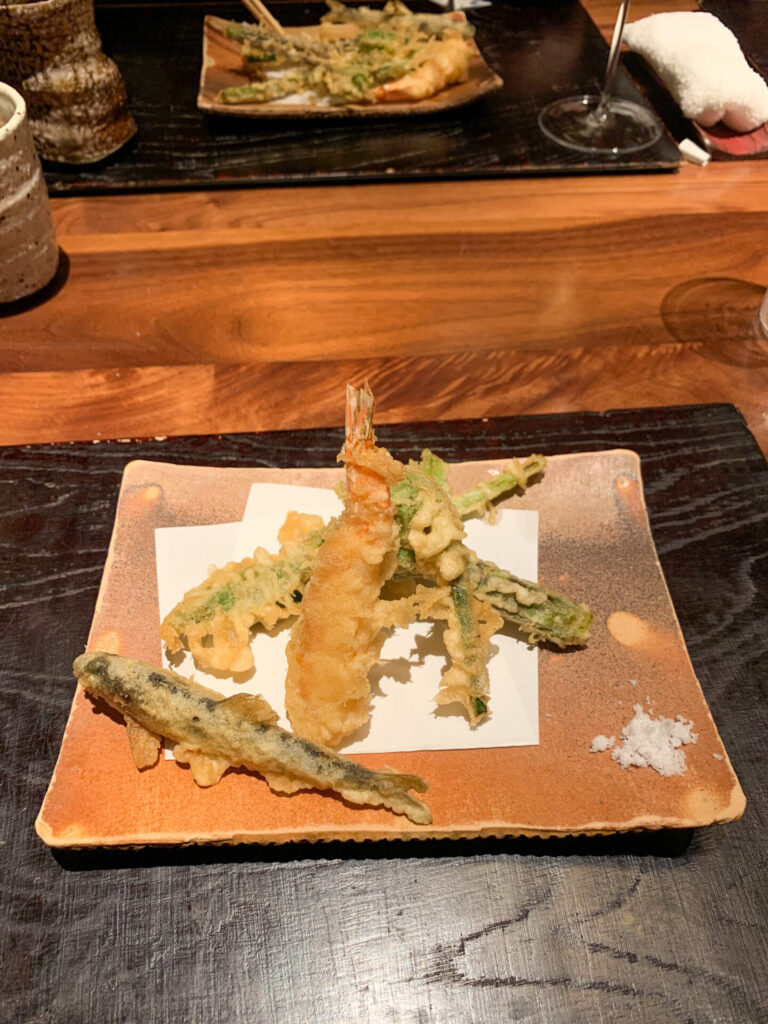 あーーーーー。今すぐ行きたい。写真を見返してみると、秋はまだ行ったことがないみたい。秋のお料理も気になる。今度日本に帰った時も絶対に行きたい。日本にいた時は、特別なときに行っていたけれど、短期滞在ならまとめて3回ぐらい行きたい笑。
I need to go to Shiomi now. Looking back pictures, I don't think I have been to Shiomi for autumn. I would like to know what they offer for autumn. When I visit Japan next time, I will definitely visit the restaurant. When I was living in Japan, I went there for special occasions. But I would like to go there at least three times next time as the stay in Japan will probably be short.
僕はしばらく、行くことができなさそうなので、もし行ける人がいたらぜひ行ってみてください。お店の方たちも優しくて素敵です。
As I don't think I can visit Shiomi for a while if you could visit, I highly recommend you do so. The staff is very kind and sweet too.
【お店情報/Details of the restaurant】
汐見/Shiomi
ウェブサイト/Website
東京都新宿区早稲田鶴巻町556松下ビル1階
Ground Floor, Matsushita Building, Waseda Tsurumakicho 556, Shinjuku, Tokyo
Email: waseda.sobashiomi@gmail.com
Phone: 03-3202-4404
インスタグラム、ツイッター、YouTube、フォローしてね!
Follow me on Instagram, Twitter, and YouTube!
Instagram @kanyonce
Twitter @kanyonce
Tweets by kankanyonce
YouTube @Kanyonce